Bio Tentang Aktor Park Si Eun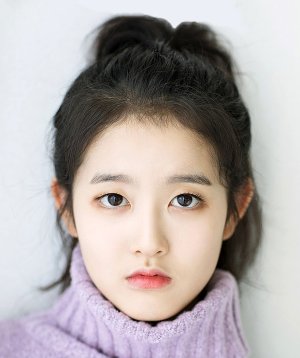 First Nama: Si Eun
Family Nama: Park
Nama Alias: 박시은
Panggilan Lainnya: Sieun, Park Shi Eun
Asal Negara: South Korean
Jenis Kelamin: Female
Tanggal Dan Tahun Lahir: August 1, 2001
Umur: 21
Siapa dan Bagaimana Cerita Singkat Untuk Aktor Park Si Eun

List Singkat Drama/Drakor Aktor Park Si Eun

Inilah Beberapa Daftar Drakor yang Diperankan Oleh Aktor Park Si Eun

Drama
Nama/Judul
Rating
Do You Like Brahms?

Korean Drama,

2020

, 16 eps


Jo Soo An (Ep. 5)

(Guest Pemeran)

8.1

Mystic Pop-Up Bar

Korean Drama,

2020

, 12 eps


Wol Joo [Young]

(Support Pemeran)

8.5

Everything and Nothing

Korean Drama,

2019

, 4 eps


Ahn Seo Yeon


(Main Pemeran)

7.7

The Crowned Clown

Korean Drama,

2019

, 16 eps


Choi Gye Hwan (Ep.1-2)

(Guest Pemeran)

8.4

Thirty But Seventeen

Korean Drama,

2018

, 32 eps


Woo Seo Ri [Young]

(Support Pemeran)

8.5

Just Between Lovers

Korean Drama,

2017

, 16 eps


Ha Moon Soo [Young]

(Guest Pemeran)

8.5

Criminal Minds

Korean Drama,

2017

, 20 eps


Mo Ji Eun

(Support Pemeran)

7.8

Queen for Seven Days

Korean Drama,

2017

, 20 eps


Shin Chae Kyung [Young]

(Support Pemeran)

8.3

The Gentlemen of Wolgyesu Tailor Shop

Korean Drama,

2016

, 54 eps


Oh Yeong Eun [Young]

(Guest Pemeran)

7.9

Welcome to My Lab Season 2

Korean Drama,

2016

, 11 eps

8.0

The Good Wife

Korean Drama,

2016

, 16 eps


Lee Seo Yeon [Hye Kyung's daughter]

(Support Pemeran)

8.1

Signal

Korean Drama,

2016

, 16 eps


Oh Eun Ji [Gyung Tae's daughter] (Ep. 5-7)

(Guest Pemeran)

8.9

Six Flying Dragons

Korean Drama,

2015

, 50 eps


Yeon Hee [Young]

(Support Pemeran)

8.8

Pride and Prejudice

Korean Drama,

2014

, 21 eps


Han Yeol [Young]

(Support Pemeran)

7.6

Pluto Squad

Korean Drama,

2014

, 16 eps


Jin Sun Mi

(Main Pemeran)

7.6
Movie
Nama/Judul
Rating
Love Forecast


Joon Hee

(Support Pemeran)

7.3
TV Show
Nama/Judul
Rating
Girls Night Out

Korean TV Show,

2023

, 4 eps

0.0

I Can See Your Voice Season 10

Korean TV Show,

2023

, 12 eps


[Panelist] (Ep. 5)

(Guest)

0.0

2022 KBS Song Festival: Y2K

Korean TV Show,

2022

, 1 eps


[Performer]

(Regular Member)

7.9

Idol League Season 4

Korean TV Show,

2022

, 10 eps

0.0

Music Bank in Chile

Korean TV Show,

2022

, 1 eps


[Performer]

(Regular Member)

8.4

Music Universe K-909

Korean TV Show,

2022

, 10 eps

7.8

2022 Idol Star Athletics Championships Chuseok Special

Korean TV Show,

2022

, 3 eps

8.1

Idol 1N2D

Korean TV Show,

2022

, 7 eps

8.1

Show!terview with Sunmi

Korean TV Show,

2022

, 49 eps

7.9

Unnies Without Appetite

Korean TV Show,

2022

, 26 eps

0.0

Another Day of Shovelling Season 2

Korean TV Show,

2022

, 16 eps

7.8

Aiki's Thumbs Up

Korean TV Show,

2022

, 57 eps

9.6

Studio Moon Night Season 2

Korean TV Show,

2022

, 47 eps

8.7

Idol's Snack Spree

Korean TV Show,

2022

, 20 eps

7.8

Lee Mu Jin Service

Korean TV Show,

2022

, 75 eps

8.4

2021 MBC Gayo Daejejeon

Korean TV Show,

2021

, 1 eps


[Performer]

(Regular Member)

8.6

2021 SBS Gayo Daejeon: WELCOME

Korean TV Show,

2021

, 1 eps


[Performer]

(Regular Member)

8.3

Blip Data Lab: Stayc

Korean TV Show,

2021

, 4 eps

0.0

2021 KBS Song Festival: WITH YOU

Korean TV Show,

2021

, 1 eps

8.4

The Return of Superman: Baby Cloud

Korean TV Show,

2021

, 79 eps

8.2

Dr. Oh's Golden Clinic

Korean TV Show,

2021

, 85 eps

8.0

Muziekwang Company

Korean TV Show,

2021

, 10 eps

7.6

Hello, You

Korean TV Show,

2021

, 53 eps

8.6

Gym Jong Kook

Korean TV Show,

2021

, 105 eps

8.2

STAYC Studio

Korean TV Show,

2021

, 6 eps

9.0

Seulgi.Zip

Korean TV Show,

2021

, 52 eps

8.7

STAYC challenge

Korean TV Show,

2021

, 1 eps

8.9

IDDP

Korean TV Show,

2021

, 50 eps

8.7

Max Chang Min's Free Hug

Korean TV Show,

2021

, 51 eps

8.3

STAYCation

Korean TV Show,

2021

, 4 eps

8.4

K-Pop Evolution

Korean TV Show,

2021

, 7 eps

8.2

Secret Friend of Idols Season 2

Korean TV Show,

2021

, 19 eps

8.6

Studio Moon Night Season 1

Korean TV Show,

2021

, 156 eps

8.4

Agit

Korean TV Show,

2021

, 15 eps

0.0

Stayc's Pajama Party

Korean TV Show,

2021

, 3 eps

8.0

The Silence of IDOL

Korean TV Show,

2020

, 26 eps

8.5

Random Q

Korean TV Show,

2020

, 9 eps

8.9

Hard Training Team

Korean TV Show,

2020

, 3 eps

8.5

Stay: See

Korean TV Show,

2020

, 74 eps

8.5

Idol Human Theater

Korean TV Show,

2020

, 70 eps

8.5

After_zzZ

Korean TV Show,

2020

, 30 eps

8.7

Question Mark

Korean TV Show,

2020

, 143 eps

0.0

Idol Ability Market

Korean TV Show,

2020

, 27 eps

8.9

Transonglation

Korean TV Show,

2019

, 67 eps

8.5

Midnight Idol Season 1

Korean TV Show,

2019

, 345 eps

8.4

Lunch Attack

Korean TV Show,

2019

, 800 eps

6.0

Hangout with Yoo

Korean TV Show,

2019

, 191 eps

8.2

Happy Together Season 4

Korean TV Show,

2018

, 77 eps

7.9

Mafia Dance

Korean TV Show,

2018

, 26 eps

8.4

King of Mask Singer

Korean TV Show,

2015

, 400 eps


[Contestant] (Ep. 201)

(Guest)

8.1

Weekly Idol

Korean TV Show,

2011

, 632 eps


(Ep. 528, 551, 600)

(Guest)

8.2

You Hee Yeol's Sketchbook

Korean TV Show,

2009

, 600 eps

8.3

M Countdown

Korean TV Show,

2004

, 700 eps


[Performer] (Ep. 763)

(Guest)

8.7

Kiss the Radio

Korean TV Show,

2004

, 7000 eps


[Weekly Guest] (20220227, 20220722)

(Guest)

9.6

Inkigayo

Korean TV Show,

1991

, 1240 eps


[Special MC] (September 12, 2021)

(Guest)

8.4
Park Si Eun Nama: Park Si Eun Nama Alias: 박시은 Panggilan Lainnya: Sieun, Park Shi Eun Asal Negara: South Korean Jenis Kelamin: Female Tanggal Dan Tahun Lahir: August 1, 2001 Umur: 21
Park Si Eun is a South Korean actress, singer, and member of the girl group STAYC. She is the daughter of singer Park Nam Jung, one of the most popular singers in South Korea in the 1980s.
Park made her acting debut in 2014 starring in the children's television series "Pluto Secret Society". In 2018, she was awarded Best Young Actress during the SBS Drama Awards for her role as young Woo Seo-ri in 'Still 17'.
She was an actor and idol trainee at JYP Entertainment but left the company in 2019 after JYP Actors became defunct. After signing with High Up Entertainment in December 2019, she debuted as a member of the girl group STAYC on November 12, 2020.
(Source: Wikipedia) Edit Biography