Profil Tentang Aktor Jo A Young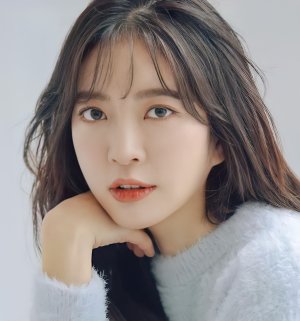 First Nama: Ja Young
Family Nama: Jo
Nama Alias: 조아영
Panggilan Lainnya: Ayoung, Jo A Yeong, Jo Ah Young, 조자영
Asal Negara: South Korean
Jenis Kelamin: Female
Tanggal Dan Tahun Lahir: May 26, 1991
Umur: 31
Siapa dan Bagaimana Cerita Singkat Untuk Aktor Jo A Young

List Singkat Drama/Drakor Aktor Jo A Young

Inilah Beberapa List Drama yang Diperankan Oleh Aktor Jo A Young

Drama
Nama/Judul
Rating
Racket Boys

Korean Drama,

2021

, 16 eps


Cho A Yeong [National Youth Team Coach] (Ep. 3, 5, 9, 13-14, 16)

(Guest Pemeran)

8.8

My Unfamiliar Family

Korean Drama,

2020

, 16 eps


Lee Jin Sook [Young]

(Support Pemeran)

8.4

Fall In Mulberry

Korean Drama,

2019

, 9 eps


Han Seung Ah


(Main Pemeran)

8.0

Best Chicken

Korean Drama,

2019

, 12 eps


Moon So Dam

(Support Pemeran)

7.3

TV Novel: Waves, Waves

Korean Drama,

2018

, 143 eps


Oh Bok Shil


(Main Pemeran)

6.6

Our Gap Soon

Korean Drama,

2016

, 61 eps


Kim Young Ran

(Support Pemeran)

7.1

Love Frequency 37.2

Korean Drama,

2014

, 6 eps


Jung Sun Hee

(Support Pemeran)

6.7

Night Watchman's Journal

Korean Drama,

2014

, 24 eps


Hong Cho Hee

(Support Pemeran)

7.3

Wild Chives and Soy Bean Soup: 12 Tahuns Reunion

Korean Drama,

2014

, 26 eps


Park Moo Hee [Moo Chul's younger sis]

(Support Pemeran)

7.2

Someday

Korean Drama,

2013

, 5 eps


Lee Ji-eun

(Main Pemeran)

7.4

Jang Ok Jung

Korean Drama,

2013

, 24 eps


Princess Myung An

(Support Pemeran)

7.8

Advertising Genius Lee Tae Baek

Korean Drama,

2013

, 16 eps


Kong Sun Hye

(Support Pemeran)

6.8

Dream High

Korean Drama,

2011

, 16 eps


[Baek Hee's Kirin students](Ep.16)

(Guest Pemeran)

8.0
Movie
| Nama/Judul | Rating |
| --- | --- |
| Workplace Picnic Goal | 0.0 |
| Kim's Dilcusha-Life Goes On | 0.0 |
| No Breathing | 7.7 |
Special
Nama/Judul
Rating
tvN O'PENing: XX+XY

Korean Special,

2022

, 4 eps


Joo Soo Jeong

(Support Pemeran)

7.6
TV Show
Nama/Judul
Rating
Fact iN Star Season 1

Korean TV Show,

2016

, 200 eps

8.3

Game of Thrones: Superman Returns vs. 1 Night 2 Days

Korean TV Show,

2015

, 1 eps


Team 1 Night 2 Days

(Regular Member)

7.7

2014 Idol Star Athletics Championships

Korean TV Show,

2014

, 2 eps

7.8

Real Men Season 1

Korean TV Show,

2013

, 97 eps


[Special appearance] (Ep. 39)

(Guest)

8.1

Hidden Singer Season 1

Korean TV Show,

2012

, 17 eps


[Panelist] (Ep. 13)

(Guest)

7.8

Miss and Mister Idol

Korean TV Show,

2012

, 1 eps

8.0

2011 Idol Star Athletics Championships

Korean TV Show,

2011

, 2 eps

7.9

Top Gear Korea Season 1

Korean TV Show,

2011

, 13 eps

0.0

Hello Counselor Season 1

Korean TV Show,

2010

, 431 eps

8.0

Let's Go! Dream Team Season 2

Korean TV Show,

2009

, 336 eps

8.1

Vitamin

Korean TV Show,

2003

, 664 eps

8.2
Jo A Young Nama: Jo A Young Nama Alias: 조아영 Given name: Ah Young Panggilan Lainnya: Ayoung, Jo A Yeong, Jo Ah Young, 조자영 Asal Negara: South Korean Jenis Kelamin: Female Tanggal Dan Tahun Lahir: May 26, 1991 Umur: 31
Jo A Young, born as Jo Ja Young in Seoul, is a South Korean singer-actress, formerly known as Ayoung. She graduated in 2010 from the department of broadcasting and entertainment of Dongduk Women's University.
In 2011, she debuted as a member of a South Korean girl group Dalshabet. The group did not disband but it remains on an indefinite hiatus as of 2019.
In 2013, Jo made her acting debut in the KBS drama "Advertising Genius Lee Tae Baek".
In 2017, after the contract with Happy Face Entertainment expired she joined SidusHQ to continue her acting career. Later in 2021 she left SidusHQ and signed with iAA Entertainment (now known as MADE:B Entertainment) Edit Biography