Profil Tentang Aktor Kang Ye Bin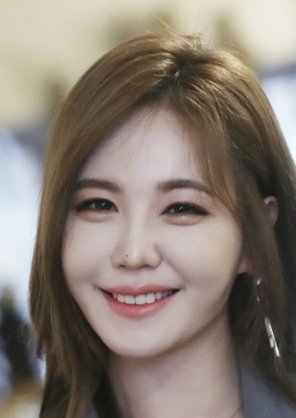 First Nama: Ye Bin
Family Nama: Kang
Nama Alias: 강예빈
Panggilan Lainnya: Gang Ye Bin
Asal Negara: South Korean
Jenis Kelamin: Female
Tanggal Dan Tahun Lahir: January 20, 1983
Umur: 40
Siapa dan Bagaimana Perjalan Karir Untuk Aktor Kang Ye Bin

List Singkat Drama/Drakor Aktor Kang Ye Bin

Inilah Beberapa List Drakor yang Diperankan Oleh Aktor Kang Ye Bin

Drama
Nama/Judul
Rating
Oh My Venus

Korean Drama,

2015

, 16 eps


Kim Mi Ji [Joo Eun's client] (Ep. 1)

(Guest Pemeran)

8.3

Let's Eat

Korean Drama,

2013

, 16 eps


[Blind date woman] (Ep. 9)

(Guest Pemeran)

7.9

Wang's Family

Korean Drama,

2013

, 50 eps


Heo Young Dal [Se Dal's younger sister]

(Support Pemeran)

7.5

Thunder Store

Korean Drama,

2013

, 12 eps

7.7

Ugly Miss Young Ae Season 12

Korean Drama,

2013

, 20 eps


Kang Ye Bin

(Support Pemeran)

6.7

Ugly Miss Young Ae Season 11

Korean Drama,

2012

, 20 eps


Kang Ye Bin

(Support Pemeran)

6.8
Movie
Nama/Judul
Rating
Love Conquest


Myo Ryeong

(Main Pemeran)

6.2

Sixball


Head of department Kim

(Main Pemeran)

9.5
TV Show
Nama/Judul
Rating
The Era of Bookae

Korean TV Show,

2021

, 10 eps

10.0

The Love Master Season 2

Korean TV Show,

2021

, 12 eps

7.9

Miss Trot Season 2

Korean TV Show,

2020

, 12 eps


[Contestant]

(Regular Member)

8.2

Some Vival 1+1

Korean TV Show,

2019

, 20 eps

7.6

Happy Together Season 4

Korean TV Show,

2018

, 77 eps

7.9

Beauty and Luxury Season 3

Korean TV Show,

2018

, 24 eps

0.0

Singderella

Korean TV Show,

2016

, 20 eps

7.7

Video Star Season 1

Korean TV Show,

2016

, 90 eps

7.9

King of Mask Singer

Korean TV Show,

2015

, 400 eps


[Contestant] (Ep. 307)

(Guest)

8.1

Saturday Night Live Korea Season 6

Korean TV Show,

2015

, 32 eps

8.0

Star Gazing

Korean TV Show,

2014

, 12 eps

7.3

The King of Food

Korean TV Show,

2014

, 24 eps

10.0

Queen of Home Cooking

Korean TV Show,

2013

, 52 eps

0.0

Saturday Night Live Korea Season 3

Korean TV Show,

2012

, 17 eps

0.0

Lee Soo Geun and Kim Byung Man's High Society

Korean TV Show,

2011

, 79 eps

8.0

Idol Show Season 5

Korean TV Show,

2009

, 16 eps

7.9

Radio Star

Korean TV Show,

2007

, 850 eps

7.9
Kang Ye Bin Nama: Kang Ye Bin Nama Alias: 강예빈 Panggilan Lainnya: Gang Ye Bin Asal Negara: South Korean Jenis Kelamin: Female Tanggal Dan Tahun Lahir: January 20, 1983 Umur: 40
Kang Ye Bin is a South Korean TV personality and actress. She graduated from Yeoju Girls' High School and later attended Dongwon University but took a leave of absence from the Design program as she made her debut in 2004 as a model for the online game "Tongs Tongs". She appeared in the KBS drama "Wang's Family" in one of her first major roles, but afterwards, she was not promoted as her contract with her previous company was expiring.
he switched companies and began appearing as a panelist in several variety shows until her contract ended in 2016. The lack of work opportunities made her take a part-time job working at Yoo Sang Moo's café.
In 2018, she appeared in the play "Boing Boing", and two years later, she signed a contract with Jupiter Entertainment to re-launch her career. She appeared as a contestant in Miss Trot 2 but obtained the lowest score of all contestants and was eliminated in the first round.
(Source: Korean = NamuWiki || Translation = MyDramaList) Edit Biography