Bio Tentang Aktor Yang Ji Won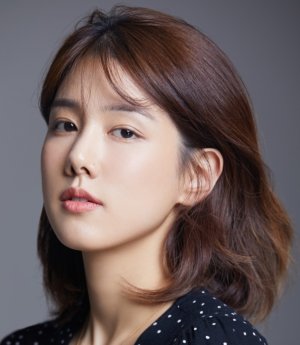 First Nama: Ji Won
Family Nama: Yang
Nama Alias: 양지원
Asal Negara: South Korean
Jenis Kelamin: Female
Tanggal Dan Tahun Lahir: April 5, 1988
Umur: 35
Siapa dan Bagaimana Biografi Untuk Aktor Yang Ji Won

List Singkat Drama/Drakor Aktor Yang Ji Won

Inilah Beberapa Daftar Drama yang Diperankan Oleh Aktor Yang Ji Won

Drama
Nama/Judul
Rating
The Witch's Game

Korean Drama,

2022

, 119 eps


Jin Sun Mi


(Support Pemeran)

7.0

Love Is Jungle

Korean Drama,

2018

, 9 eps

7.9

Go Back Couple

Korean Drama,

2017

, 12 eps


Go Eun Bi

(Guest Pemeran)

8.6

Entourage

Korean Drama,

2016

, 16 eps


[Herself with SPICA members] (Ep. 3)

(Guest Pemeran)

6.6

Divorce Lawyer in Love

Korean Drama,

2015

, 18 eps


Yoo Hye Rin

(Support Pemeran)

7.4

What's Up?

Korean Drama,

2011

, 20 eps


Yang Ji Eun

(Support Pemeran)

7.6
TV Show
Nama/Judul
Rating
Love Naggers Season 3

Korean TV Show,

2020

, 167 eps

7.8

UNI.TV

Korean TV Show,

2018

, 8 eps

7.6

Idol Room

Korean TV Show,

2018

, 87 eps

8.1

Video Star Season 2

Korean TV Show,

2018

, 179 eps

8.0

THE UNI+ Special Show

Korean TV Show,

2018

, 2 eps

7.9

The Unit

Korean TV Show,

2017

, 28 eps


[Contestant]

(Regular Member)

8.0

King of Mask Singer

Korean TV Show,

2015

, 400 eps


[Contestant] (Ep. 147)

(Guest)

8.1

We Got Married Global Edition Season 2

Korean TV Show,

2014

, 15 eps

7.9

Musical Journey to Yesterday

Korean TV Show,

2014

, 12 eps

10.0

2013 Idol Star Olympics Championships Chuseok Special

Korean TV Show,

2013

, 2 eps

8.0

The Romantic and Idol Season 2

Korean TV Show,

2013

, 6 eps

7.1

Weekly Idol

Korean TV Show,

2011

, 632 eps

8.2

Immortal Songs: Singing the Legend

Korean TV Show,

2011

, 600 eps


(Ep. 98-99, 347-348, 354-355)

(Guest)

8.3

Let's Go! Dream Team Season 2

Korean TV Show,

2009

, 336 eps

8.1

Live Talk Show Taxi

Korean TV Show,

2007

, 501 eps

8.0
Yang Ji Won Nama: Yang Ji Won Nama Alias: 양지원 Asal Negara: South Korean Jenis Kelamin: Female Tanggal Dan Tahun Lahir: April 5, 1988 Umur: 35
Yang Ji Won is a South Korean singer, model, and actress. She was part of the girl group, Five Girls. The group starred in a reality show on MTV called "Diary of Five Girls", but never debuted due to financial problems. Ji Won moved to Core Contents Media and was slated to debut in the girl group T-ara in 2009. Before debuting, the group provided a soundtrack for the Korean drama Cinderella Man called "Good Person". However, Ji Won was dropped from the group's line-up in early June 2009 due to creative differences. She left Core Contents Media in 2010 and moved to B2M Entertainment in 2011. In 2012, she debuted as part of the 5 member vocal group SPICA, who disbanded in 2017.
Ji Won has also been involved in acting and modelling, starring in the Korean movie, Death Bell, as well as various music videos. She starred in Boyfriend's music video "I'll Be There" in December 2011, and with Kim Kyu Jong in the "Yesterday" music video from his Turn Me On album. In 2013, she appeared on Korean hip-hop duo Baechigi's music video for "Shower of Tears" featuring singer Ailee. In the video, she is shown singing the song but with Ailee's vocals playing instead. Due to schedule conflicts, Ji Won filled in for her as a vocalist to promote the song on music programs with Baechigi. The song won a K-Chart award from M! Countdown on January 31, during the time she was promoting with the duo.
In October 2017, she became a contestant on the idol rebooting show The Unit. She ranked 6th place out of all the female contestants, thus becoming a member of UNI.T. UNI.T made their official debut on May 18, 2018 with their first mini album Line. The group disbanded on October 12, 2018.
On April 29, 2021 she signed with CL&Company. Edit Biography