Biodata Tentang Aktor Han Chae Young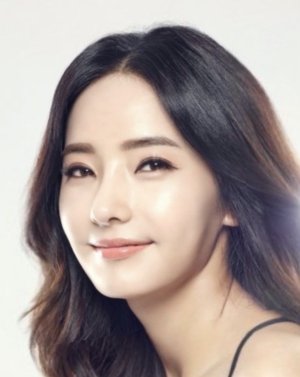 First Nama: Ji Young
Family Nama: Kim
Nama Alias: 한채영
Panggilan Lainnya: 김지영, Han Chae Yeong, Kim Ji Yeong, Han Che Yeong, Kim Ji Yeong
Asal Negara: South Korean
Jenis Kelamin: Female
Tanggal Dan Tahun Lahir: September 13, 1980
Umur: 42
Siapa dan Bagaimana Cerita Singkat Untuk Aktor Han Chae Young

List Singkat Drama/Drakor Aktor Han Chae Young

Inilah Beberapa List Drama yang Diperankan Oleh Aktor Han Chae Young

Drama
Nama/Judul
Rating
Sponsor

Korean Drama,

2022

, 12 eps


Han Chae Rin

(Main Pemeran)

6.5

Chong Er's Preach

Chinese Drama,

2019

, 72 eps


Li Ji [Duke Xian's concubine]

(Main Pemeran)

7.8

A Pledge to God

Korean Drama,

2018

, 48 eps


Seo Ji Young

(Main Pemeran)

7.6

1931 Love Story

Chinese Drama,

2016

, 36 eps


Shang Wan Ting


(Main Pemeran)

9.5

Revive

Chinese Drama,

2016

, 16 eps


Lin Xuan

(Support Pemeran)

7.7

Bel Ami

Korean Drama,

2013

, 16 eps


Hong Yoo Ra


(Main Pemeran)

6.6

Young Couple

Chinese Drama,

2013

, 32 eps


Yu Chun Xiao


(Main Pemeran)

10.0

Advertising Genius Lee Tae Baek

Korean Drama,

2013

, 16 eps


Go Ah Ri / Go Bok Hee


(Main Pemeran)

6.8

Unbeatable

Chinese Drama,

2012

, 30 eps


Lin Wei Wei


(Main Pemeran)

7.3

A Man Called God

Korean Drama,

2010

, 24 eps


Jin Bo Bae


(Main Pemeran)

7.3

Boys Over Flowers

Korean Drama,

2009

, 25 eps


Min Seo Hyun


(Guest Pemeran)

7.6

On Air

Korean Drama,

2008

, 21 eps

7.4

Exhibition of Fireworks

Korean Drama,

2006

, 17 eps


Shin Na Ra

(Main Pemeran)

6.5

My Girl

Korean Drama,

2005

, 16 eps


Choi Ha Na (Ep. 16)

(Guest Pemeran)

7.8

Only You

Korean Drama,

2005

, 16 eps


Cha Eun Jae

(Main Pemeran)

7.0

Delightful Girl, Choon Hyang

Korean Drama,

2005

, 17 eps


Sung Chun Hyang


(Main Pemeran)

7.6

Beijing My Love

Korean Drama,

2004

, 20 eps


Jung Yun Sook


(Main Pemeran)

7.1

Affection

Korean Drama,

2002

, 24 eps


Yoo Hae Mi

(Support Pemeran)

5.0

Father and Sons

Korean Drama,

2001

, 30 eps


Kang Ja

(Support Pemeran)

7.1

Autumn Tale

Korean Drama,

2000

, 16 eps


Choi Shin Ae / Yoon Shin Ae

(Support Pemeran)

7.7
Movie
Nama/Judul
Rating
Girls' High School Friends

Unconfirmed

0.0

The Star Next Door

7.5

The Guest

7.0

A Big Deal

6.4

The Influence

6.7

Girlfriends

6.6

Good Morning President


Kim Yi Yun

(Support Pemeran)

7.2

Changing Partners


Han Seo Yeo


(Main Pemeran)

6.9

The Ceiling

0.0

Wild Card


Kang Na Na


(Main Pemeran)

7.7

Bet On My Disco

6.6

The Record

6.4
Special
Nama/Judul
Rating
Haru

Korean Special,

2010

, 1 eps


[Killer]

(Support Pemeran)

6.8
TV Show
Nama/Judul
Rating
Hot-selling Live Broadcast

Korean TV Show,

2021

, 7 eps

8.0

Beauty and Luxury Season 6

Korean TV Show,

2021

, 10 eps

0.0

Why Not? Season 3

Korean TV Show,

2020

, 6 eps

0.0

Why Not? Season 2

Korean TV Show,

2020

, 6 eps

0.0

Why Not?

Korean TV Show,

2019

, 6 eps

0.0

Where Is My Home

Korean TV Show,

2019

, 209 eps

8.1

The Fan

Korean TV Show,

2018

, 12 eps

8.0

Problem Child in House

Korean TV Show,

2018

, 250 eps

8.0

Secret Unnie

Korean TV Show,

2018

, 19 eps


(Ep. 1-4, 8-12)

(Regular Member)

8.2

Omniscient Interfering View

Korean TV Show,

2018

, 268 eps

8.2

Wizard of Nowhere

Korean TV Show,

2017

, 31 eps


(Ep. 6–20, 26–31)

(Regular Member)

8.0

Sisters Slam Dunk Season 2

Korean TV Show,

2017

, 16 eps

8.2

Let's Eat Dinner Together

Korean TV Show,

2016

, 164 eps

8.1

My Little Old Boy

Korean TV Show,

2016

, 350 eps

8.1

Super Idol: Season 2

Chinese TV Show,

2016

, 12 eps

7.9

Knowing Bros

Korean TV Show,

2015

, 403 eps

8.8

Running Man

Korean TV Show,

2010

, 687 eps

9.3

Champagne

Korean TV Show,

2008

, 81 eps

7.2
Han Chae Young Nama: Han Chae Young Nama Alias: 한채영 Given name: Kim Ji Young Panggilan Lainnya: 김지영, Han Chae Yeong, Kim Ji Yeong, Han Che Yeong, Kim Ji Yeong Asal Negara: South Korean Jenis Kelamin: Female Tanggal Dan Tahun Lahir: September 13, 1980 Umur: 42
Han Chae Young, born Kim Ji Young, is a South Korean actress under Jflex Entertainment. Taking on the stage name Han Chae Young, she made her acting debut in 2000 through the horror film The Record.
The press dubbed her "Barbie Doll of Korea" — for her tall, shapely proportions. Though this image would land her numerous commercial endorsements, her acting projects in the next few years saw Han typecast as an unapproachable beauty from a wealthy background.
Han married Korean-American financial expert Choi Dong Joon on June 2, 2007, at Hotel Shilla in Seoul. She gave birth to a son on August 28, 2013.
(Source: Dramavery) Edit Biography