Profil Tentang Aktor Park Shi Yeon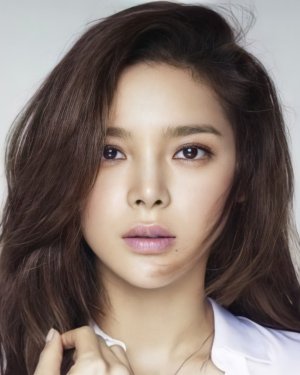 First Nama: Mi Seon
Family Nama: Park
Nama Alias: 박시연
Panggilan Lainnya: Park Si Yeon, Park Shi Yun, Park Si Yun, Park Mi Sun, 박미선
Asal Negara: South Korean
Jenis Kelamin: Female
Tanggal Dan Tahun Lahir: March 29, 1979
Umur: 44
Siapa dan Bagaimana Biografi Untuk Aktor Park Shi Yeon

List Singkat Drama/Drakor Aktor Park Shi Yeon

Inilah Beberapa List Film yang Diperankan Oleh Aktor Park Shi Yeon

Drama
Nama/Judul
Rating
Birthcare Center

Korean Drama,

2020

, 8 eps


Han Hyo Rin (Ep. 4)

(Guest Pemeran)

8.4

When My Love Blooms

Korean Drama,

2020

, 16 eps


Jang Seo Gyung [Han Jae Hyun's wife]

(Support Pemeran)

7.8

Should We Kiss First?

Korean Drama,

2018

, 40 eps


Baek Ji Min


(Main Pemeran)

7.9

Fantastic

Korean Drama,

2016

, 16 eps

7.6

Best Wedding

Korean Drama,

2014

, 16 eps


Cha Gi Yeong


(Main Pemeran)

7.1

The Innocent Man

Korean Drama,

2012

, 20 eps


Han Jae Hee

(Main Pemeran)

8.1

The Greatest Love

Korean Drama,

2011

, 16 eps


Kim Hee Jin

(Guest Pemeran)

8.1

Coffee House

Korean Drama,

2010

, 18 eps


Seo Eun Yeong


(Main Pemeran)

6.6

A Man's Story

Korean Drama,

2009

, 20 eps


Seo Kyung Ah

(Main Pemeran)

7.8

La Dolce Vita

Korean Drama,

2008

, 24 eps


Hong Da Ae


(Main Pemeran)

7.4

On Air

Korean Drama,

2008

, 21 eps

7.4

When Spring Comes

Korean Drama,

2007

, 16 eps


Oh Young Joo

(Main Pemeran)

6.9

Hyena

Korean Drama,

2006

, 16 eps


Jung So Mi

(Support Pemeran)

7.3

Yeon Gae Somun

Korean Drama,

2006

, 100 eps


Cheon Gwan Nyeo

(Support Pemeran)

7.4

My Girl

Korean Drama,

2005

, 16 eps


Kim Se Hyun


(Main Pemeran)

7.8

Lotus Lantern

Chinese Drama,

2005

, 35 eps


San Sheng Mu

(Support Pemeran)

7.8

Han Xue Bao Ma

Chinese Drama,

2005

, 30 eps

5.0
Movie
Nama/Judul
Rating
The Piper

7.4

The Scent

7.1

Marine Boy


Choi Yu Ri


(Main Pemeran)

7.0

Dachimawa Lee

6.4

A Love


Jeong Mi Ju


(Main Pemeran)

7.3

The Fox Family


[Daughter fox #1]

(Main Pemeran)

6.5
Special
Nama/Judul
Rating
Drama Special Season 1: Red Candy

Korean Special,

2010

, 1 eps

6.7
TV Show
Nama/Judul
Rating
Oppa Thinking

Korean TV Show,

2017

, 16 eps

7.7

Guesthouse Daughters

Korean TV Show,

2017

, 12 eps

7.4

Wednesday Gourmet

Korean TV Show,

2015

, 223 eps

8.4

Family Outing Season 1

Korean TV Show,

2008

, 85 eps


(Ep. 54-73) | [Guest] (Ep. 83-84)

(Regular Member)

8.5

Happy Together Season 3

Korean TV Show,

2007

, 557 eps

8.0

X-Man

Korean TV Show,

2003

, 178 eps

8.0
Park Shi Yeon Nama: Park Shi Yeon Nama Alias: 박시연 Given name: Park Mi Seon Panggilan Lainnya: Park Si Yeon, Park Shi Yun, Park Si Yun, Park Mi Sun, 박미선 Asal Negara: South Korean Jenis Kelamin: Female Tanggal Dan Tahun Lahir: March 29, 1979 Umur: 44
Park Shi Yeon (born Park Mi Seon) is a South Korean actress. She joined the Miss Korea pageant in 2000, and using that as a springboard to an acting career, made her acting debut in China in 2004, appearing in minor roles in several CCTV dramas. In 2005 she was cast in her first starring role in the Korean drama "My Girl", though at the time she was more known for dating Shinhwa's leader, idol turned actor Eric Mun.
As she built her filmography in the following years, Park overcame early criticism of her acting skills and eventually gained respect as an actress in TV series. In 2015, she made her Hollywood debut in the action film "Last Knights", which was set in medieval times. Her "Last Knights" co-stars included Clive Owen and Morgan Freeman, as well as Korean actor Ahn Sung Ki.
In 2011, Park married Park Sang Hun, an office worker at a small company four years her senior. She gave birth to their first child, a daughter, in 2013. Their second child, also a daughter, was born on November 14, 2015.
In early 2013, Park was among the celebrities investigated then indicted for illegal use of propofol; Park's agency denied the allegations, saying she took the drug for medical reasons after she injured her back doing action scenes for the films Marine Boy and Dachimawa Lee. In 2013, the Seoul Central District Court found Park guilty of taking propofol 400-500 times over four-and-a-half years (or 8.2 times a month), and she was sentenced to eight months in prison, suspended for two years.
On January 19, 2021, Park was booked by the police for driving under the influence when the car she was driving hit the back bumper of another car.
(Source: Wikipedia) Edit Biography