Bio Tentang Aktor Kim Jae Hwa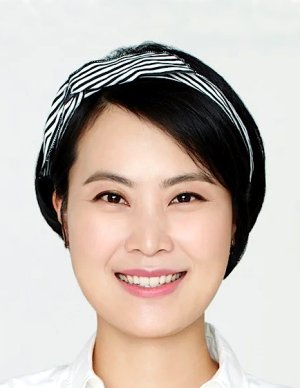 First Nama: Jae Hwa
Family Nama: Kim
Nama Alias: 김재화
Asal Negara: South Korean
Jenis Kelamin: Female
Tanggal Dan Tahun Lahir: September 1, 1980
Umur: 42
Siapa dan Bagaimana Biografi Untuk Aktor Kim Jae Hwa

List Singkat Drama/Drakor Aktor Kim Jae Hwa

Inilah Beberapa Daftar Drama yang Diperankan Oleh Aktor Kim Jae Hwa

Drama
Nama/Judul
Rating
The King of the Desert

Korean Drama,

2022

, 6 eps


Hyun Sook

(Support Pemeran)

7.3

The Law Cafe

Korean Drama,

2022

, 16 eps


Geum Ja [Real estate agent] (Ep. 1-2)

(Guest Pemeran)

8.1

Cleaning Up

Korean Drama,

2022

, 16 eps


Maeng Soo Ja


(Main Pemeran)

7.6

Why Her?

Korean Drama,

2022

, 16 eps


Cho Kang Ja [Seojung University Law School]

(Support Pemeran)

8.1

Kiss Sixth Sense

Korean Drama,

2022

, 12 eps


Jo Sun Hee [Zeu.Ad Planning Team 2 Chief]

(Support Pemeran)

8.1

Work Later, Drink Now

Korean Drama,

2021

, 12 eps


[So Hee's senior] (Ep 2, 7, 11)

(Guest Pemeran)

8.5

2021 Summer Drama Collage: Monster Mansion

Korean Drama,

2021

, 8 eps


[High school girl's mom]

(Guest Pemeran)

7.2

So Not Worth it

Korean Drama,

2021

, 12 eps


[Se-Wan's mom's creditor] (Ep. 3)

(Guest Pemeran)

7.9

Run On

Korean Drama,

2020

, 16 eps


Yeom Gang sun / "Julie Yeom" [Producer] (Ep. 8-9)

(Guest Pemeran)

8.3

True Beauty

Korean Drama,

2020

, 16 eps


[Music teacher] (Ep. 5-6)

(Guest Pemeran)

8.3

Birthcare Center

Korean Drama,

2020

, 8 eps


Kwon Young Mi (Ep. 6)

(Guest Pemeran)

8.4

To All The Guys Who Loved Me

Korean Drama,

2020

, 32 eps


Butler Kim (Ep. 11-12)

(Guest Pemeran)

7.2

Oh My Baby

Korean Drama,

2020

, 16 eps


Shin Jung Hwa ['The Baby' Editor]

(Support Pemeran)

7.8

Extraordinary You

Korean Drama,

2019

, 32 eps


[Art Class Teacher] (Ep.3, 12, 24, 26)

(Guest Pemeran)

8.4

Pegasus Market

Korean Drama,

2019

, 12 eps


[Jung Bok Dong's wife] (Ep.1, 3, 5, 12)

(Guest Pemeran)

8.2

My Strange Hero

Korean Drama,

2018

, 32 eps


Kang So Jung [Bok Soo's older sister]

(Support Pemeran)

8.1

Room No. 9

Korean Drama,

2018

, 16 eps


Kam Mi Ran [Hwa Sa's best friend]

(Support Pemeran)

7.8

Secret Mother

Korean Drama,

2018

, 32 eps


Myung Hwa Sook

(Support Pemeran)

7.9

Witch's Court

Korean Drama,

2017

, 16 eps


Son Mi Young

(Support Pemeran)

8.1

Girls' Generation 1979

Korean Drama,

2017

, 8 eps


[Teacher / Drill instructor]

(Support Pemeran)

8.1

Good Manager

Korean Drama,

2017

, 20 eps


Na Hee Yong


(Support Pemeran)

8.6

The Birth of a Married Woman

Korean Drama,

2016

, 10 eps


[Real estate broker] / [Wedding planner] | [Furniture saleswoman]

(Support Pemeran)

7.6

Fantastic

Korean Drama,

2016

, 16 eps


Jo Mi Sun

(Support Pemeran)

7.6

Uncontrollably Fond

Korean Drama,

2016

, 20 eps


Kim Bong Sook

(Support Pemeran)

8.1

D-Day

Korean Drama,

2015

, 20 eps


Kim Hyun Sook [Nurse]

(Support Pemeran)

8.3

Surplus Princess

Korean Drama,

2014

, 10 eps


Kim Woo San

(Support Pemeran)

7.3

Cunning Single Lady

Korean Drama,

2014

, 16 eps


Oh Bang Sun

(Support Pemeran)

7.8

Bride of the Century

Korean Drama,

2014

, 16 eps


Kim Bong Sook

(Guest Pemeran)

7.9

Cruel City

Korean Drama,

2013

, 20 eps


Park Eun Ae [Jin Sook's cellmate]

(Guest Pemeran)

8.6

The Innocent Man

Korean Drama,

2012

, 20 eps


[Korean-Japanese woman with fake injury claim] (Ep. 1)

(Guest Pemeran)

8.1
Movie
Nama/Judul
Rating
Re-Tanggal Dan Tahun Lahir

0.0

Beautiful Woman

0.0

Smugglers

0.0

Extreme Festival

0.0

Kill Bok Soon


[Yoo Cheol Woo's mother]

(Bit part)

8.0

Honest Candidate 2


Rim Seon Hee

(Guest Pemeran)

7.5

Strange

0.0

Missing Yoon

0.0

Replacement Driver Vlog

7.4

Ssanahui Sunjeong


"Super Ahjumma"

(Support Pemeran)

10.0

Nothing Serious


[Chief Editor]

(Support Pemeran)

7.6

Sinkhole


[Room 301 Auntie]

(Support Pemeran)

7.9

Escape from Mogadishu


Jo Soo Jin


(Support Pemeran)

8.3

Action Hero


Professor Cha

(Support Pemeran)

7.2

Pawn


Madam Jung

(Support Pemeran)

8.6

Second Life

7.1

Idol


Soo Ryun

(Support Pemeran)

6.2

The First Issue

7.6

Door Lock


Assistant manager Park

(Support Pemeran)

7.9

Microhabitat


Jung Mi

(Support Pemeran)

7.7

A Dramatic Night


Dol Sook

(Support Pemeran)

7.7

Salut D'Amour


Madam Wang

(Support Pemeran)

8.3

Shoot My Heart


[Buckingham princess]

(Bit part)

8.4

Chronicle of a Blood Merchant

7.7

How to Steal a Dog


[Ji Soo's teacher]

(Support Pemeran)

7.8

The Royal Tailor

8.0

Entangled


Myung Ja

(Support Pemeran)

7.1

Manhole


[Social worker]

(Support Pemeran)

7.3

Fasten Your Seatbelt


Head stewardess Kim Hwal Ran

(Support Pemeran)

6.9

Traffickers


Chun Ja

(Support Pemeran)

7.4

As One


[Chinese table tennis player]

(Guest Pemeran)

8.5

Love Call

8.0
Special
Nama/Judul
Rating
Drama Stage Season 4: On the Way to the Gynecologist

Korean Special,

2021

, 1 eps


Han Jae Sook

(Support Pemeran)

7.4

Drama Special Season 11: My Teacher

Korean Special,

2020

, 1 eps


[Senior teacher]

(Support Pemeran)

7.9

The Happy Loner

Korean Special,

2017

, 2 eps


Nurse Park [Na Ji Young's colleague]

(Support Pemeran)

8.3
TV Show
Nama/Judul
Rating
Kick a Goal Season 2

Korean TV Show,

2021

, 24 eps


[FC Actionista member #41]

(Regular Member)

8.4

Kick a Goal Season 1

Korean TV Show,

2021

, 15 eps


[FC Actionista member #41]

(Regular Member)

8.4

Unexpected Business Season 1

Korean TV Show,

2021

, 11 eps

8.5

Real Men 300

Korean TV Show,

2018

, 18 eps


(Ep. 1-15)

(Regular Member)

7.9

Omniscient Interfering View

Korean TV Show,

2018

, 268 eps

8.2

Video Star Season 1

Korean TV Show,

2016

, 90 eps

7.9

Running Man

Korean TV Show,

2010

, 687 eps

9.3

Radio Star

Korean TV Show,

2007

, 850 eps

7.9
Kim Jae Hwa Nama: Kim Jae Hwa Nama Alias: 김재화 Asal Negara: South Korean Jenis Kelamin: Female Tanggal Dan Tahun Lahir: September 1, 1980 Umur: 42
Kim Jae Hwa is a South Korean actress. Kim made her acting debut in 2009 in the film Harmony and she started to gain recognition following her role in the As One (2012), played a Deng Yaping, Chinese champion of table tennis competition. Since September 21, 2018, she joined a cast of MBC's Real Man 300.
Kim Jae Hwa is the sister of actress Kim Hye Hwa.
(Source: Wikipedia) Edit Biography